Advertisements
I'm on my way to my exam. But quick heads up on this. Might not be much other than a bit of fun or is it a hint. It's a Nokia Lumia 920 and a canon EOS lens…well a representation of one(it's a mug, no).
The source of the image and the tipper makes me think Nokia's proud of the next gen camera phone though, Ben Lampe, PR Nokia Germany.
Update: As Jay is off to his exam, he was in a rush and didn't grasp the intent of Ben's tweet. Earlier today Samsung announced the S4 Zoom – part phone, part camera. Boy is that thing ugly!
In an attempt to mock Samsung, Ben tweeted the above photo. To add to the joke, I tweeted a pic of the S4 review unit I got earlier today, with my Canon 18-55mm lens.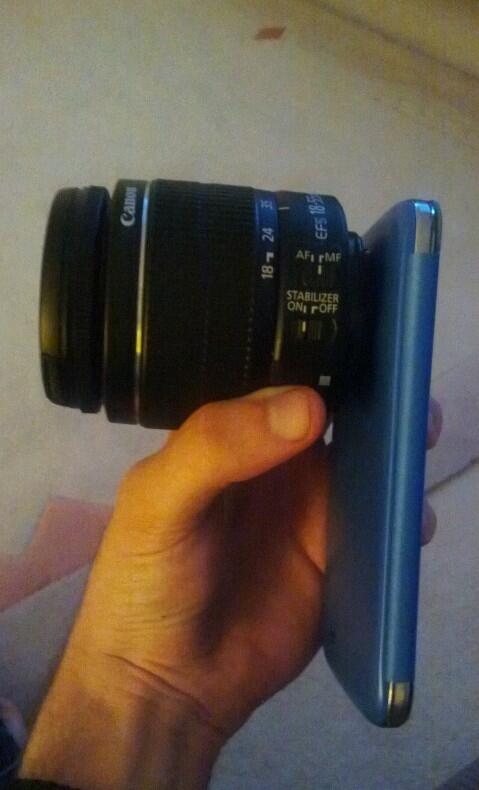 Cheers John for the tip
Advertisements
Category: Nokia, Windows Phone
Hey, thanks for reading my post. My name is Jay and I'm a medical student at the University of Manchester. When I can, I blog here at mynokiablog.com and tweet now and again
@jaymontano
. We also have a twitter and facebook accounts
@mynokiablog
 and  
Facebook.com/mynokiablog
. Check out the tips, guides and rules for commenting
>>click<<
Contact us at tips(@)mynokiablog.com or email me directly on jay[at]mynokiablog.com